Zindn's iteration of Cold galvanizing compound
Zindn high-performance Cold galvanizing compound double protection mechanism
Cold Galvanizing Compound technology is one of the few existing anti-corrosion technologies that can perfectly combine cathodic protection and barrier protection.
The sacrificial anode is one of the important means of cathodic protection. The sacrificial anode method is used to achieve cathodic protection of steel components. Zinc is a commonly used anode material in the sacrificial anode method. The standard electrode potential of zinc is -0.76V, which is more active than iron's -0.44V. When zinc is coated on a steel substrate, zinc will be preferentially corroded and released electrons to flow to the steel, thereby protecting the steel substrate from corrosion. Zinc shield ZD Cold Galvanizing Compound uses ultra-pure ultra-fine zinc powder with special conductive fusion agent, which has more excellent cathodic protection performance.
The zinc layer exposed to the environment will gradually react with water and air in the environment over time to form stable basic zinc carbonate (commonly known as white rust). The corrosion product is filled between the zinc powder gaps, making the ZD Cold Galvanizing Compound coating more dense, and further blocks and shields the corrosion of corrosive media. The ZD Cold Galvanizing Compound coating has a self-sealing function.
Advantages of ZD Cold Galvanizing Compound

Cathodic protection + barrier protection double protection, salt spray resistance can reach more than 10,000h, and it can easily achieve long-term corrosion protection for more than 25 years;
The original fuser technology solves the adhesion problem of high zinc powder content (the dry film zinc content is more than 96%). 4% mass fraction of fuser agent can firmly bond 24 times its own weight of zinc powder, and make the zinc powder and the substrate Perfect combination, adhesion up to 5-10MPa;

It can be used as a single layer, or it can form a two-layer or three-layer matching system with sealer, topcoat, zinc-aluminum paint, etc., to meet customers' needs for long-term protection and beautiful decoration;

The weld coating does not crack or fall off
It solves the industry pain point that the Cold Galvanizing Compound coating is easy to crack and fall off at the weld, and the construction quality is guaranteed;
Single component, it can be applied by rolling, brushing, air spraying, airless spraying, no sinking, no blocking of the gun, no blocking of the pump, easy construction;

Compared with hot-dip galvanizing and hot-spraying zinc, it is environmentally friendly, low cost, and convenient for maintenance;
Compared with epoxy zinc-rich, the interval between maintenance and recoating is long, and the anti-corrosion cost of the steel structure is low throughout the life cycle.
ZD Cold Galvanizing Compound experiment performance comparison
Experimental performance comparison
Technical index comparison
技术指标对比
Time of issue:
2021-07-08 15:58:33
| | | | |
| --- | --- | --- | --- |
| project | Hot dip galvanized | Arc spraying zinc (aluminum) | ZD Cold Galvanizing Compound |
| Surface treatment requirements | Pickling and rinsing | Sa3 level | Sa2.5 level |
| The construction way | Hot dip | Arc spraying zinc; Oxygen; B block hot spraying zinc (aluminum) | Brush coating, gas spraying, no gas spraying, dip coating |
| Construction difficulty | difficult | difficult | easy |
| Site construction | Can't | More difficult, conditional | Convenient and flexible |
| Energy consumption | high | high | low |
| Efficiency | Depending on the scale of hot plating plant | Spray gun galvanized 10m²/h; Arc spraying zinc 50 m²/h; | High pressure airless spraying machine: 200-400 m²/h |
| Environment and Safety | The bath produced a large number of toxic substances, waste liquid, waste gas | Produce serious zinc fog, dust, cause occupational disease | Free of lead, cadmium, benzene and other harmful substances. Painting and brush paint, put an end to serious pollution. |
| Repaint and repair | Hard to change | Maintenance is difficult and cannot be repainted | easy |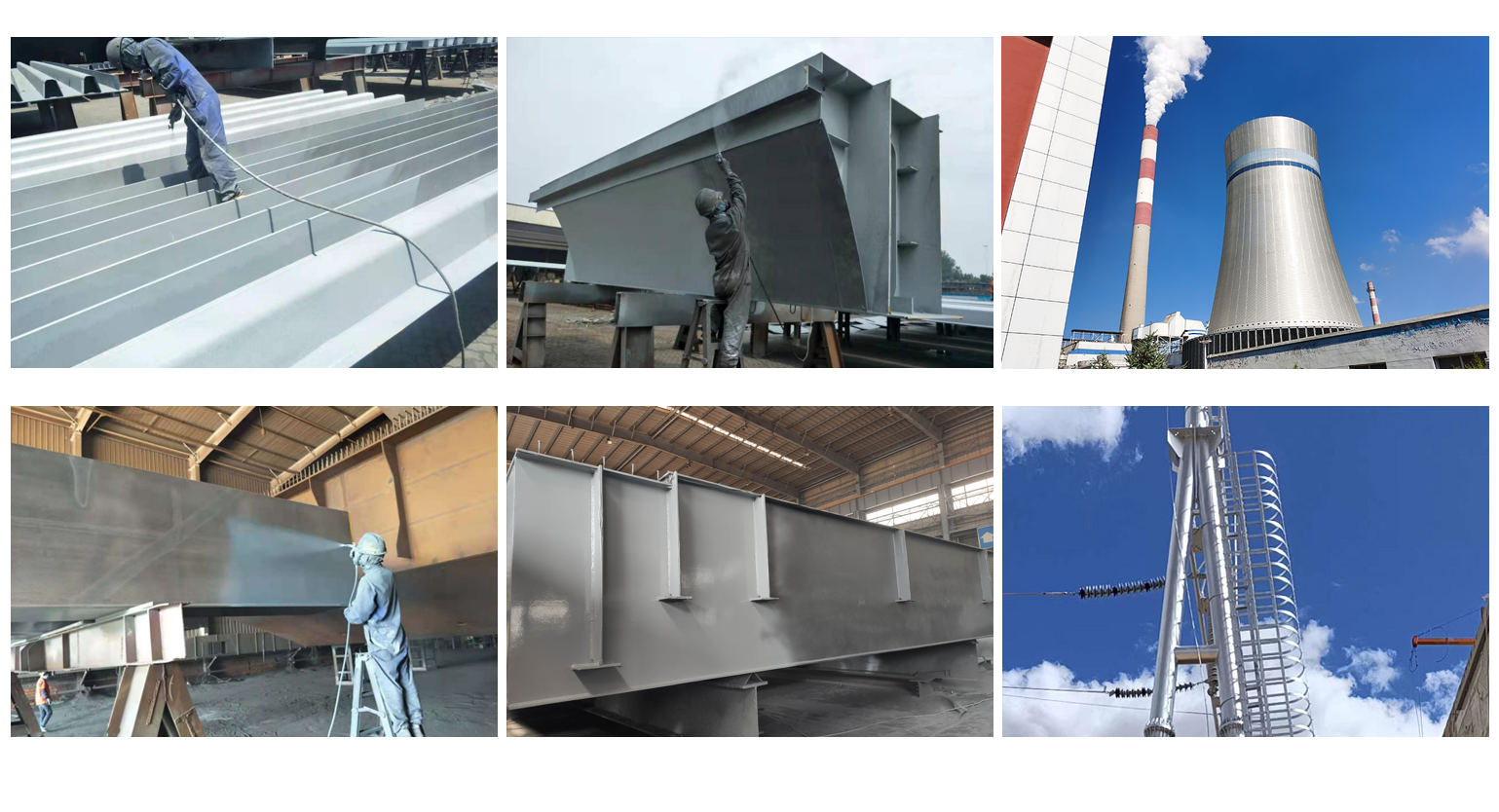 ZD Cold Galvanizing Compound specification model
ZD Cold Galvanizing Compound specification model
ZD Cold Galvanizing Compound classic matching program
Excellent cost-effective solution,
Recommended film thickness: 80-120μm
Cold spray zinc + silver metal sealer
Recommended film thickness: cold spray zinc 80-120μm, silver metal sealant 30μm
Cold spray zinc + zinc aluminum coating
Recommended film thickness: ZD Cold Galvanizing Compound 80-100μm, zinc aluminum paint 20-30μm
ZD96-4+Powder unpainted
Recommended film thickness: zD96-4 60-80μm, powder coating 60-80μm
Cold spray zinc + sealing agent + fluorocarbon top coat (polyurethane, polysiloxane)
Recommended film thickness: ZD Cold Galvanizing Compound 60-80μm Sealing agent 80-100μm
Topcoat 60-80μm
ZD Cold Galvanizing Compound on-site coating effect comparison
Before using ZD Cold Galvanizing Compound repair,
The original steel structure has faded,
Severe chalking;
After repair,
The steel structure is protected by ZD Cold Galvanizing Compound,
Form a protective barrier to effectively enhance the service life.
ZD Cold Galvanizing Compound construction
Degreasing and decontamination
Surface oil stains should be cleaned with low-pressure spray or soft brush with special cleaning agents, and all residues should be washed away with a fresh water gun, or treated with lye, flame, etc., and washed with fresh water to neutrality. Small areas of oily dirt can be scrubbed with solvents.
Use sandblasting or electric tools and hand tools to remove the rust, bumps, and defective parts of the surface, especially the rusty parts carefully, and the rough parts through welding
The seams are polished smoothly.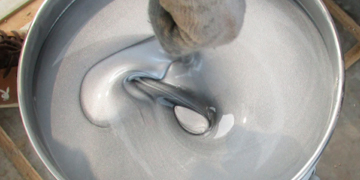 ZD Cold Galvanizing Compound primer (ZD96-1) is a single-component finished product. After opening the barrel, the paint in the barrel must be stirred evenly with a power tool, and there is no particles after stirring for more than 3 minutes.
Add zinc shield ZX-01 thinner according to the proportion of 0-5% of the paint volume capacity. Due to the difference in temperature and spray pump pressure, the actual spray gun can be sprayed as
According to adding thinner.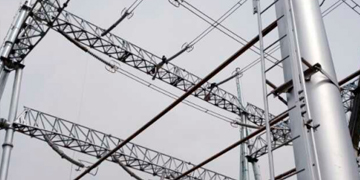 Brushing and roller coating use high-quality paint brushes and roller cores that do not shed lint, and the cross method is used for uniform coating to ensure good penetration of the coating. Pay attention to prevent sagging and unevenness.
For high-pressure airless spraying, it is recommended to use a spray pump with a compression ratio of about 1:32, and the entire equipment must be clean.
It is recommended to use a Z-type nozzle for the spray gun nozzle, the spray width is about 25cm, the nozzle is perpendicular to the workpiece at 90°C, and the gun distance is about 30cm. The number of spraying is 2 times. After the first surface is dry, the second layer is sprayed, and the gun is reciprocated twice to reach the specified film thickness required by the regulations. The first and second layers are sprayed by the repeated cross method.
ZD Cold Galvanizing Compound project case
plan:
1. The outer surface of the steel structure: Cold Galvanizing Compound 100um + cold spray zinc sealant 120um + fluorocarbon top paint 80um;
2. The contact surface between steel beam and concrete, and the ladder inside the arch: Cold Galvanizing Compound 80um
plan:
Cold Galvanizing Compound 80um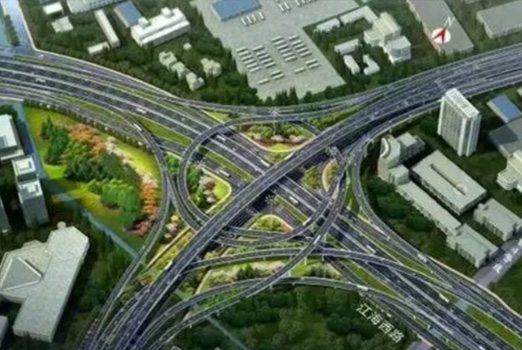 Wuxi Fengxiang Interchange
plan:
1. Outer surface of steel box girder: Cold Galvanizing Compound 80um + cold spray zinc sealant 100um + fluorocarbon finish 80um
The inner surface of steel box girder:Cold Galvanizing Compound 90um.
Steel bridge and concrete contact part: Cold Galvanizing Compound: 90um
2. Composite beam steel beam and ES ramp steel box beam:
The outer surface of steel box girder and outer diaphragm: epoxy zinc-rich 80um, epoxy mica 120um, polysiloxane topcoat 100um;
The inner surface of the steel box girder, the inner diaphragm: epoxy zinc-rich 50um, epoxy thick build paint 300um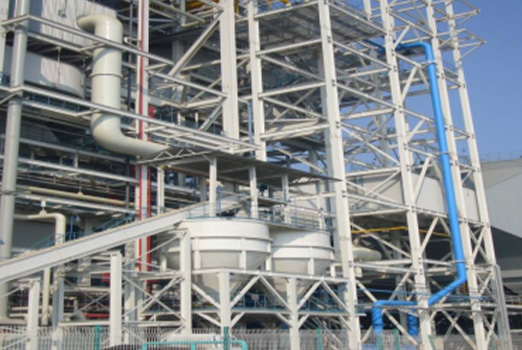 Zhejiang Guohua Ninghai Power Plant Phase II 2×1000MW Expansion Project
plan:
Cold Galvanizing Compound 80um+Cold Galvanizing Compound sealant 80um+polyurethane finish 70um; Cold Galvanizing Compound 80um+silver metal sealant 20um
plan:
1. The outer surface of the steel structure: Cold Galvanizing Compound 100um + Cold Galvanizing Compound sealant 120um + fluorocarbon top paint 80um;
2. The contact surface between steel beam and concrete, and the ladder inside the arch: Cold Galvanizing Compound 80um
plan:
Cold Galvanizing Compound 80um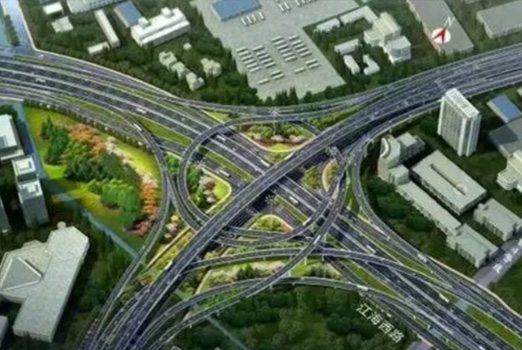 Wuxi Fengxiang Interchange
plan:
1. Outer surface of steel box girder: Cold Galvanizing Compound 80um + Cold Galvanizing Compound sealant 100um + fluorocarbon finish 80um
The inner surface of steel box girder: Cold Galvanizing Compound 90um.
Steel bridge and concrete contact part: Cold Galvanizing Compound: 90um
2. Composite beam steel beam and ES ramp steel box beam:
The outer surface of steel box girder and outer diaphragm: epoxy zinc-rich 80um, epoxy mica 120um, polysiloxane topcoat 100um;
The inner surface of the steel box girder, the inner diaphragm: epoxy zinc-rich 50um, epoxy thick build paint 300um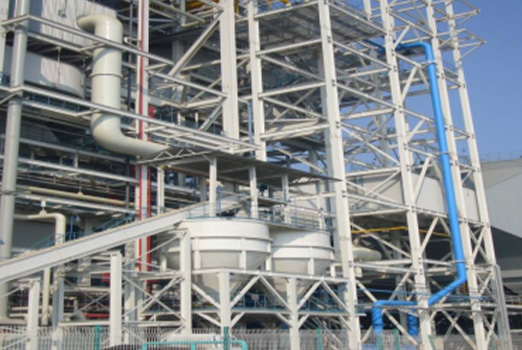 Zhejiang Guohua Ninghai Power Plant Phase II 2×1000MW Expansion Project
plan:
Cold Galvanizing Compound 80um+Cold Galvanizing Compound sealant 80um+polyurethane finish 70um; Cold Galvanizing Compound 80um+silver metal sealant 20um
Wuxi Huadong Zindn Technology Co., LTD
Headquarters contact number:
9th Floor of Wei chuang Building, No.999 Gaolang East Road,Wuxi, Jiangsu, China